Chicago, known for its iconic skyline, world-class museums, and bustling downtown scene, is a city brimming with attractions. While Millennium Park, the Art Institute, and Navy Pier are undeniably captivating, there's a whole other side of Chicago that often goes unnoticed. Venture off the well-trodden path to uncover the city's hidden gems and take a journey to explore unconventional museums, neighborhood treasures, culinary adventures, and outdoor escapes that offer a fresh perspective on the Windy City.
Unconventional Museums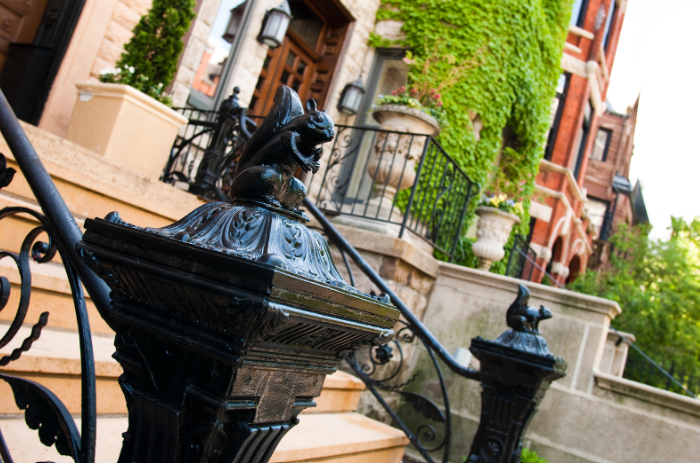 1. International Museum of Surgical Science
Located in a historic mansion in the Gold Coast neighborhood, the International Museum of Surgical Science may not be on the average tourist's radar but it is a fascinating glimpse into the world of medicine and surgery. The museum features an impressive collection of surgical instruments, rare books, and medical artifacts. Visitors can explore exhibitions that touch on the history of surgical procedures, highlighting how the field has evolved over the years.
2. American Toby Jug Museum
For something a little quirkier, visit Evanston to discover the American Toby Jug Museum. Toby jugs are ceramic figurines depicting whimsical characters that have a rich history dating back to the 18th century. This museum houses an extensive collection of these charming jugs, each with its own unique personality. It's an offbeat journey through time, exploring the craftsmanship and storytelling behind these unusual collectibles.
Neighborhood Treasures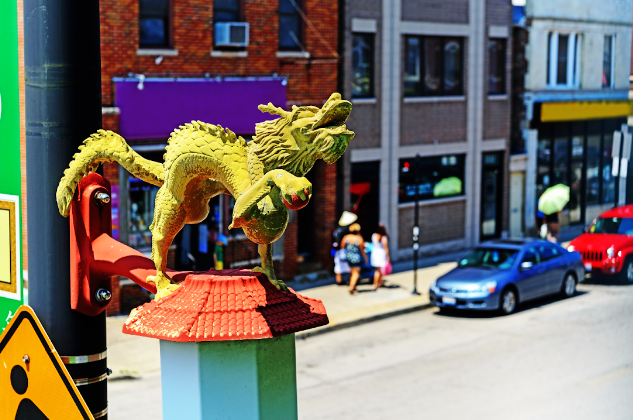 1. Pilsen's Street Art
Chicago's Pilsen neighborhood is home to many street art installations. The colorful streets are a canvas of vibrant murals that tell stories of culture, history, and social issues. Many local artists have left their mark here, making Pilsen a dynamic neighborhood that invites exploration on foot. Be sure to have your camera ready to capture the breathtaking street art adorning buildings and alleyways.
2. Bridgeport's Chinatown Square
While Chicago's main Chinatown is well-known, the Bridgeport neighborhood has its own hidden gem – Chinatown Square. This lesser-visited location offers a more relaxed atmosphere compared to its bustling counterpart. Explore traditional architecture, visit charming shops, and savor authentic Chinese cuisine without the crowds. Chinatown Square offers a glimpse into the rich cultural tapestry of Chicago.
Culinary Adventures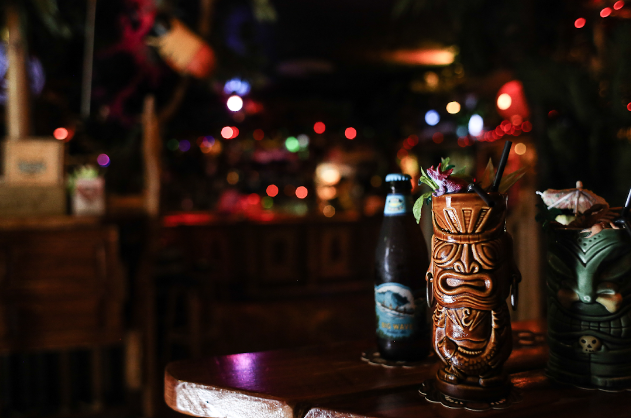 1. Lost Lake Tiki Bar
Enjoy the tropics without leaving the city by stepping into Logan Square's Lost Lake Tiki Bar. This hidden bar transports visitors to a bygone era with its tiki-inspired decor and exotic cocktails. Whether you're a fan of classic Mai Tais or adventurous enough to try the Zombie, the immersive experience and delectable libations make this tucked-away bar a must-visit.
2. Rainbow Cone Ice Cream
Located in Beverly, Rainbow Cone Ice Cream is a local institution with a cult following. What sets it apart is the Rainbow Cone – a tower of five ice cream flavors stacked on a single cone. The unique combination of chocolate, strawberry, Palmer House, pistachio, and orange sherbet creates a symphony of flavors. It's a sweet treat that's worth venturing off the beaten path for.
Outdoor Escapes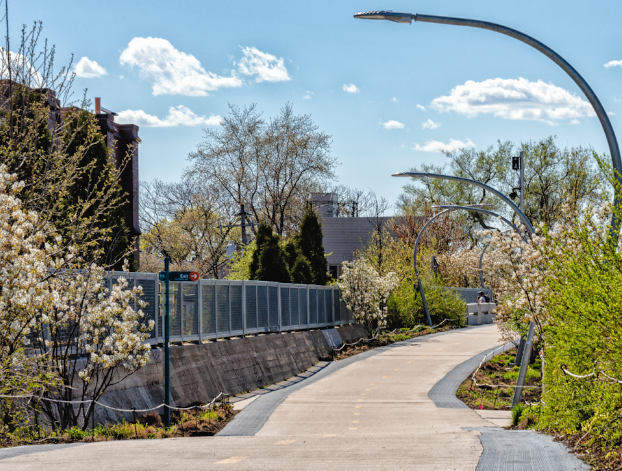 1. The 606 Trail
For anoutdoor experience away from the crowds, explore The 606 Trail, an elevated park and trail system stretching across several Chicago neighborhoods. This former rail line turned green oasis features art installations, lush greenery, and a peaceful atmosphere perfect for walking, jogging, or cycling. It's a hidden escape that offers a unique perspective on the city's urban landscape.
2. Alfred Caldwell Lily Pool
Nestled in Lincoln Park, the Alfred Caldwell Lily Pool is a tranquil spot hidden in plain sight. This National Historic Landmark features a beautifully designed landscape with native plantings, lily-covered pools, and meandering pathways. It's a serene retreat ideal for a leisurely stroll or a quiet moment of reflection amidst the city's hustle and bustle.
Chicago's hidden gems offer a refreshing change of pace from the city's more famous attractions. Whether you're a visitor or a fellow Chicagoan looking for a fresh perspective, these off-the-beaten-path attractions are waiting to be explored. Step away from the familiar and let the city surprise you with its hidden treasures. For more fun attractions, visit Choose Chicago!